Management System
Our management system is database driven. It was designed to minimize user control and safeguard accuracy. It is independent of a specific operator and will continue to perform as staff change, either within Testel or at any client site.

Proprietary Software
The development of TES, our database, was commissioned by Testel and has been exclusively written for application to the safety testing industry. Testel owns the copyright to the software and have the ability to modify, update and build additional features.

Compatibility of Records
TES is compatible with other forms of commercially available software and all records can be interchanged between other systems and formats.

Consistency
Work instructions are created centrally and transmitted to local staff. This ensures that record keeping is consistent across all sites and departments.
Accurate Reports
Give us a call at 1300 881 116 and we will happily walk you through our web reporting interface.
Click here for samples of our reports.
A screen grab of the Data Entry section: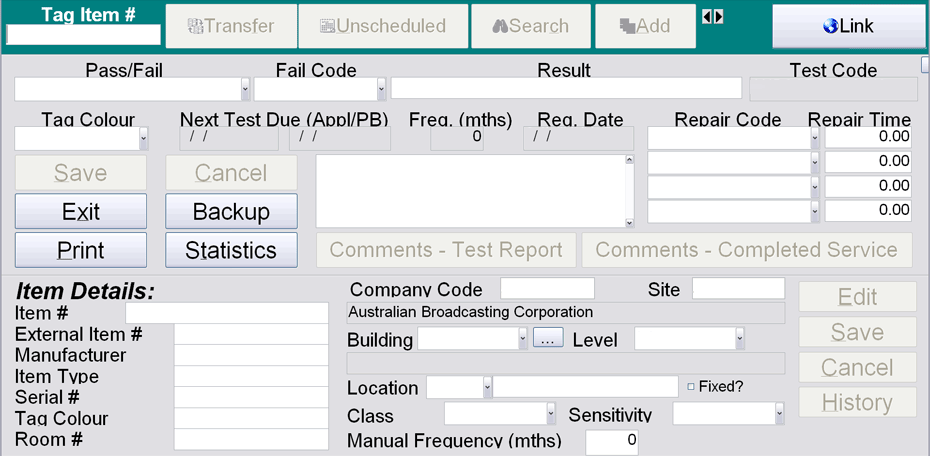 Data Entry: Lookup tables, short cut keys, computer calculation (frequency), forced entry (results required, failure, repairs)
Data Entry: Add, Search, Unscheduled, Transfer
Print: Reports, per room